4th September 2019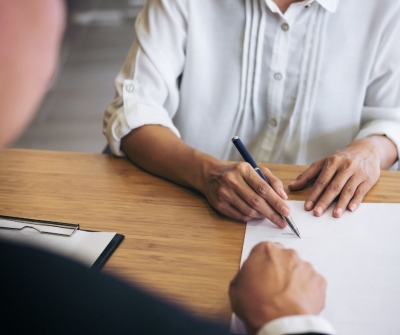 As the saying goes, you never know what is round the corner, so before the proverbial bus knocks you down, make a Will before it is too late.
Recent research has shown that more than half of the UK adult population do not have a Will. One in three people in the UK die without a Will and this can lead to surprising and upsetting consequences.
Dying without a Will (intestate) can have surprising results. It can mean that a couple who live together, who are not married or in a civil partnership, may have no automatic right to succeed to their partner's estate on their death. Many couples buy a house together and are not married or in a Civil Partnership. Without a Will, the surviving partner has no automatic right to their partner's share of the house.
If you are married, with no children, do not assume that your surviving spouse will inherit everything on your death. The Law of Intestacy is complex and it sets out what a person is entitled to. It could result in part of your estate passing to your parents and siblings rather than to your spouse/civil partner.
A Will also allow you to stipulate who will be your executor, the person who will administer your estate and who would be guardian to your children.
It can cover such matters as your funeral and any request that you may have regarding funeral arrangements, which may be out of the ordinary or unusual.
I have only touched the tip of the iceberg here on the benefits of having a Will and consequences of not having a Will. Even with a Will Legal Rights have to be considered but this is something which will be covered in future blogs.
I will finish with busting one myth. Signing your Will is not like signing your Death Warrant. Solicitors in their Wills safes have Wills dating back 60 years at least and the people are still hale and hearty.
Making a Will is a straight forward process.
Do not die without one!