26th November 2019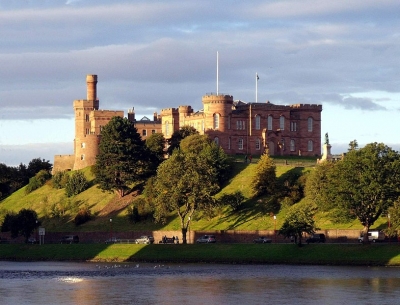 Over the years Inverness has continued to grow and expand its offering for people living, working and visiting the city. With the steady stream of new residential housing developments appearing all the time, and the housing market remaining strong in the Highlands, it begs the questions, where does everybody work? Where does everybody come from?
Using a sample of the last 100 mortgage applications received by our team, we looked at the occupations of our clients to help build a picture of the local workforce, and what industries may be the biggest employers throughout Inverness and the surrounding area.
The results were interesting, and far more widespread than perhaps they may have been 20+ years ago. Back then, when Inverness was still classed as a town, there were a few large employers that dominated the makeup of the workforce in the area. Talk of the town would often be centred on what might happen to the housing market if some of these big employers were to cease trading.
The Top 10 Employment Industries from our sample of recent clients:
Hospitality & Tourism
Offshore/Oil & Gas Industry
Construction/Tradespeople
Accountants/Financial Services
Medical/Healthcare
Retired
Retail
Education
Civil Engineering
Fisheries
Even from a small sample of our most recent clients, it is clear that there is now a real diverse range of business and industry bringing people to live and work in Inverness. Offshore workers formed a large percentage of our sample, suggesting that many in this industry choose Inverness as a base for their family home despite working away. Inverness has seen a huge boost in tourism in recent years which is reflected in the fact that Hospitality and Tourism appears to be the most common employment industry in our sample. Some clients included in the sample were retirees, suggesting that some may even choose to move into the area to settle for their retirement.
Whatever the industry, it is clear that Inverness now boasts a diverse range of businesses attracting people to live and work in the area. Nowadays, there is much less focus on one or two major employers in the area and instead, appears to be a widespread mix of varying occupations – all contributing to the growth of the city as a whole, and in particular, the Highland housing market.
Munro & Noble Property Shop offer a one stop shop for Estate Agency, Conveyancing and Financial Services, taking the stress out of buying and selling your home. Call us on 01463 221727 or visit our website: www.munronoble.com
Employment Data from last 100 Mortgage Applications:
Hospitality & Tourism – 13
Offshore / Oil & Gas Industry – 12
Construction / Tradespeople – 10
Accountants / Financial Services – 7
Medical / Healthcare – 7
Retired – 5
Retail – 5
Education – 4
Civil Engineering – 3
Fisheries – 3
Solicitor / Legal Services – 3
Whisky Production – 2
Music / Media – 2
Estate Worker – 2
Police – 2
Franchisee – 2
Marketing – 2
Renewables – 2
Telecoms – 2
Bank Clerk – 1
Facilities Manager – 1
Doctor (Science) – 1
Project Manager – 1
Local Government – 1
Local Enterprise Company – 1
Vehicle Leasing – 1
Professional Sports – 1
Graphic Design – 1
Strategy Manager – 1
Hydro Electric – 1