Highland Solicitors Since 1894
Munro & Noble have a rich history throughout the Highlands and Islands and have been in practice for more than 125 years. Throughout that time, the firm has built a strong reputation allowing us to grow and attract solicitors at the peak of their profession. We offer a wide range of legal services to our clients, as well as a depth of experience and specialist knowledge on matters such as conveyancing, family and child law, wills and executries, also boasting a financial services department. 
Corporate Social Responsibility
Here at Munro & Noble we are very committed to providing employment and support for the communities in the local area and to passing on a sustainable legacy to future generations.
In achieving our objectives we aim to be socially and ethically aware. Where possible, we will actively encourage individuals that wish to enter the legal profession by engaging them on work experience programmes, offering summer internships, or just by giving general advice on the skill base required to be successful within the legal profession. We are actively involved in providing sponsorship of events, in charitable giving, providing mentoring and generally looking after our environment.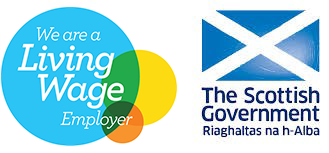 Charitable Donations
Munro & Noble are committed to supporting both local and national charities. We have dedicated members of staff who work tirelessly to fund raise for nominated charities for the charitable events which we support: the ARCHIE Foundation, (Mary Nimmo is the Highland Chairperson of the Board of Fundraising); the British Heart Foundation, Breast Cancer Campaign, Highland Hospice, Will Aid amongst many others.
Munro & Noble Go Green
We are committed, as part of our 'social contract' with our descendants, to use the world's resources in a sustainably conscious and ethical way. We recognise that the combined impact of local businesses, such as ourselves, all acting to preserve finite resources, can have a really positive influence for future generations with respect to the environment and their potential quality of life.
At Munro & Noble we operate a strict policy of recycling wherever possible. We also endeavour to become more energy efficient.
The Future
At Munro & Noble we continually look to the future. Thus we provide placements and work experience and also regularly tutor, mentor and visit schools colleges and universities all over the North of Scotland. We offer traineeships, work experience and summer placements. We also work closely with organisations enabling individuals with support issues to gain employment.
Munro & Noble is a Partnership, full details of the partners can be found here. The head office is 26 Church Street, Inverness IV1 1HX.