The importance of obtaining expert legal advice is becoming more and more commercially prudent in the rapidly evolving area of Employment Law. Our aim is to provide clear and sensible advice to achieve the best, most efficient outcome for all our clients.
When engaging a new employee, a contract of employment is entered into. Munro & Noble can assist an employer to write an Employment Contract that is both pertinent to your business and meets current legislation.
Businesses change and evolve, so do individual staff within these businesses. Regrettably, a business can find themselves having to consider dismissing an employee or indeed employees.
Termination of employment does happen. This could be due to factors such as redundancy, or through the staff member's lack of capability or qualifications, or indeed their misconduct. If a misconduct situation does occur both the business and the employee should follow the business's disciplinary policy. Similarly, if an employee perceives they have been treated unfairly they along with the business, would be required to follow the business's grievance procedure.
No business wishes to be taken to an Employment Tribunal for an alleged unfair, constructive or wrongful dismissal. Early and pro-active legal advice is important to mitigate such a situation occurring. At Munro & Noble we can draft compromise agreements. These agreements follow the termination of employment and are legally binding between each party.
Our Court department can offer specialist, tailored advice to both employers and employees on a number of employment matters.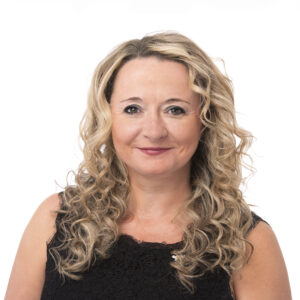 Mary Nimmo
Senior Partner & Head of Dispute Resolution
Mary heads up our Court Department and advises clients in Litigation matters in both the Sheriff Courts and the Court of Session. In particular she deals with Civil Court matters, personal injury and medical negligence cases along with an extensive range of other issues, including family law. She has been appointed as a Court Reporter and an advanced Collaborative Lawyer.