Current Vacancies
Qualified Solicitor
All Legal Disciplines +5 Years PQE
Munro & Noble is expanding. We are ambitious and we are looking for like-minded experienced lawyers that wish to share in our success.
Would you like to be part of a progressive and pro-active team?
We are looking to recruit professional lawyers that empathise with our ethos of providing all our clients with excellence in client-care and strong legal advice. We expect you to be productive and efficient. But, at the same time we do believe in all our team enjoying a fair work / life balance. This is a positive and friendly place to work, with an excellent support team.
If you are in private practice law firm with + 5 years PQE and looking for a new and exciting challenge, we would like to hear from you. All disciplines will be carefully considered. Locations available: Inverness; Dingwall; Aviemore.
Your success is our success.
Applications: If you would like to discuss the position, please contact Gordon McIntosh, Practice Manager. To apply for the position please send CV and covering letter to: Munro & Noble Solicitors, 26 Church Street, Inverness IV1 1HX. E: gordonm@munronoble.com T: 01463 221727
---
Why Work for Munro & Noble?
Why would you consider working for Munro & Noble?
Download information about the firm including, the type of benefits package you can expect, what makes us different to other law firms, opportunities for growth and why Munro & Noble is an enjoyable place to be.
If you would like to know more about what the firm stands for and perhaps working for us, please contact Gordon McIntosh, Practice Manager
Download: 'We Are Going Places: Are You?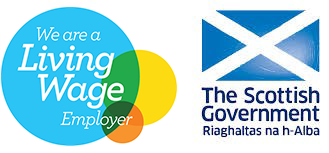 ---
Other vacancies
We currently do not have any other vacancies; however, we do welcome speculative applications from individuals that share our core values. If you are enthusiastic, passionate and absolutely committed to providing excellence in customer care within the legal profession, firstly we request that you complete our Application Form (click on link below). On completion, mark it 'Speculative Application' and return to gordonm@munronoble.com for the attention of The Practice Manager.
Please note: we are unable to accept CVs