The Children's Hearings System is the care and justice system for Scotland's children and young people. Based in our local communities, Children's Reporters are at the core of the system. Meetings are held in offices and not at Court. Children and young people can be referred to the Reporter by various sources, including police, social work, education and health. They are referred because some aspect of their life is giving cause for concern. Referrals happen/occur when a child's behaviour becomes problematic.
At a Hearing an independent panel of three people will listen to the representations of all relevant persons. Their duty is to ensure the welfare of the children whilst ensuring the rights of those to be heard are upheld. We will explain the process to you and can attend with you. If you are eligible for Legal Aid we can advise you accordingly.
Mary Nimmo is regularly appointed by the Sheriff as Court Reporters to make recommendations to the Courts regarding child related matters. In addition she is regularly appointed as Curatrix ad Litem to protect and safeguard a child's interests by the court and the Children's Hearing.
Mary has a lengthy experience in dealing with young offenders, victims of sexual or physical abuse and children with special or differing needs.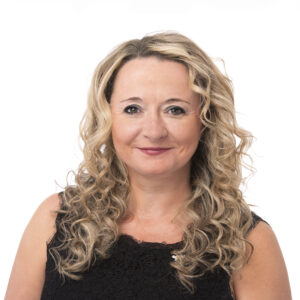 Mary Nimmo
Senior Partner & Head of Dispute Resolution
Mary heads up our Court Department and advises clients in Litigation matters in both the Sheriff Courts and the Court of Session. In particular she deals with Civil Court matters, personal injury and medical negligence cases along with an extensive range of other issues, including family law. She has been appointed as a Court Reporter and an advanced Collaborative Lawyer.