Not all relationships last forever; if you are experiencing difficulties in your relationship or marriage then we can assist in providing sound and practical guidance regarding separation and divorce.
Our experienced team of family law specialists can provide you with sympathetic advice concerning financial matters including matrimonial property, how a fair division might be achieved, aliment or spousal support; in addition, arrangements for your children can also be discussed.
At Munro & Noble, we can take you through various alternatives to the traditional negotiation method, including mediation and collaboration – a new approach which can offer a better way to deal with a separation and get the best results possible for both parties.
Mary Nimmo of our Family Law team is a collaboratively trained lawyer.
Separation and divorce should not spell the end of your involvement and responsibility as a parent. It is rare for contact with one or both parents to be deemed not to be in the child's best interests. Children require a degree of stability and continuity, especially if their family life is changing. In most circumstances they usually need care and support of both parents. This means both you and your former partner/spouse require to cooperate and to remain focused upon the interests of your child(ren). You must try to do this even in the most difficult circumstances.
Click on this link to download a leaflet on Separation and Divorce.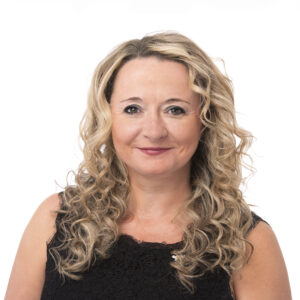 Mary Nimmo
Senior Partner & Head of Dispute Resolution
Mary heads up our Court Department and advises clients in Litigation matters in both the Sheriff Courts and the Court of Session. In particular she deals with Civil Court matters, personal injury and medical negligence cases along with an extensive range of other issues, including family law. She has been appointed as a Court Reporter and an advanced Collaborative Lawyer.