20th August 2019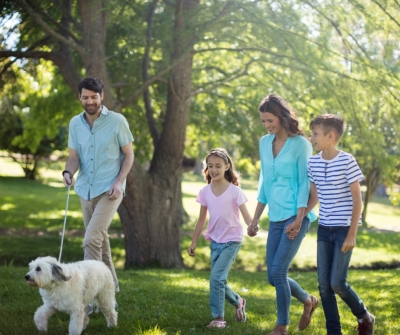 When life gets busy and budgets are stretched, safeguarding your finances can often be overlooked. Taking the steps to protect your family's future can be made easier with professional advice. Recent clients of Munro & Noble Financial Services explain their 'cover story':
"We engaged Hamish to look at our mortgage options last year as we were coming to the end of our fixed rate period with our existing lender, but wished to do some home improvements and tidy up a couple  of credit cards.
Hamish was able to guide us through the different lenders criteria regarding what % of the property valuation we could raise up to very quickly ; a task we would have found difficult and very time consuming , given we both have busy jobs and young children!
The topic of Life/Critical Illness cover was mentioned as we were doing the mortgage; but of course with so much else going on, we took our eye off the ball with it.  Without ever being pushy, Hamish kept in touch with us regularly to ensure it wasn't forgotten about.
When we did get a meeting, we both decided that we would wish to have some Critical Illness protection, as well as the basic life cover.  At first glance, to cover the whole sum of the mortgage appeared to involve a monthly payment which was more than our budget; and had we been trying to source this ourselves online, we would almost certainly have given up at that point.
On speaking with Hamish though, he was able to show us a variety of options to take life cover for the full mortgage with a lesser amount of Critical Illness – an option that we would never have thought existed; which could be catered to suit our budget.
When it came down to 'budget', as part of our fact-finding meeting, we reflected on the fact that we were already paying a significant sum per month for our elderly dog's insurance. The conversations with Hamish helped us reassess the priorities of having cover in place for ourselves, as well as our pet, should the worst happen.
Hamish was also able to be flexible with when he could deal with us, which was of great value to us with our hectic schedules.
As a couple, we are delighted with the service we received and that we have suitable, affordable cover now in place , to safeguard our family finances, should we be unfortunate enough to have to make a claim…"
Stay tuned for more in our series of 'Cover Stories' coming soon.
Munro & Noble Financial Services:
Call: Hamish Malcolm on 01463 718872
Email: hamishm@munronoble.com
The plan will have no cash in value at any time, and will cease at the end of the term. If premiums are not maintained, then cover will lapse. The policy may not cover all definitions of a critical illness. For definitions of illnesses covered please refer to the Key Features and Policy Documents.