12th June 2018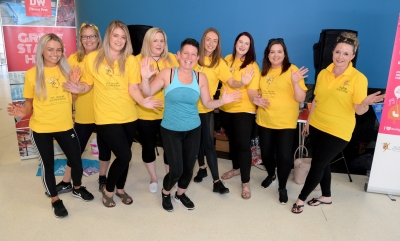 Eight of the firm's bravest ladies put aside their inhibitions and danced in front of a very appreciative crowd at Eastgate Shopping Centre. The shopping centre was raining funds for the ARCHIE Foundation, Great Ormond Street Children's Hospital and MFR Cash for Kids.
Mary Nimmo, partner and Chairperson for the ARCHIE Foundation Highland Appeal said: "We have had great fun supporting Jackie Cuddy and her team at Eastgate Shopping Centre. At the same time we have raised money for these extremely worthy charities. All of us were nervous at the beginning, but with the encouragement of the general public we all quickly got in the swing. I would like to thank everyone for their support and for not laughing at us!"
Munro & Noble is proud to support the ARCHIE Foundation here in the Highlands & Islands.