19th February 2020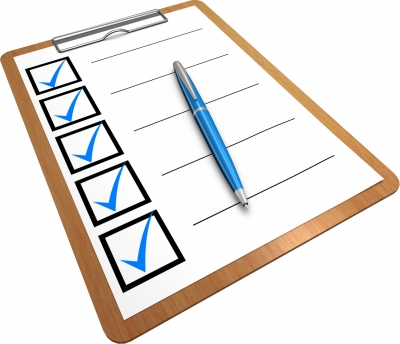 There's a phrase we hear nearly every day in Lettings and it comes from landlords, some new but many with years of experience, and it goes a bit like this "No thanks, I don't need an inventory, the property is empty" and our reply is always the same "if it's got doors and windows, ceilings and walls, carpets and possibly curtains then you need an inventory".
An inventory is often thought of as a list of contents and only a few years ago that was what it probably was. However, in this day of Tenancy Deposit Schemes where the deposit is considered to belong to the tenant unless the landlord can prove why he should have a claim on it, an Inventory and Condition Report is a vital piece of evidence in the event of a dispute at the end of a tenancy.
Because that is exactly what it should be, an Inventory and Condition Report. It should be a record of the condition of the property and its contents at the nearest possible moment before the start of the tenancy. Ideally, it should not be prepared any more than 3 days before the tenancy begins but definitely after any repairs, renewals and most importantly cleaning have been completed.
It should list every window and window handle and every door and door handle (because door handles have been known to be removed to put on someone's new self-build house and replaced with cheaper handles!), every wall and ceiling including colour and finish and every carpet and floor covering including hard finishes. Every appliance should be listed with the make and model number as, if your claim is for a new washing machine, your deposit scheme will award on a like for like basis but always allowing for the age of the appliance and fair wear and tear. But 50% of a £700 machine is a lot more than 50% of a £300 machine. It should list every light switch and plug socket, (including colour and finish for the same reason as the door handles) because if your tenant adds a new tv socket in the bedroom you will need to update your Electrical Installation Conditions Report (EICR) at a cost to you unless you can make a claim, however small, from the deposit. So, in essence, "there's nothing in the property" just doesn't cut it anymore!
Tenants also should rely on the inventory and should insist the landlord provides one at the start of the tenancy. It is their safeguard against being charged for damage a previous tenant may have caused. Condition and cleanliness are the things tenants should be checking because they will be expected to leave the property and its contents as they found it allowing for fair wear and tear.
A good inventory should take around 4 hours to complete in a two bedroom unfurnished flat, if you are taking less time, it's not detailed enough!
Unless you have a good Inventory and Condition Report at the start of the tenancy and use it to check the tenant out at the end of the tenancy you may as well not take a deposit as you will have little or no chance of making a claim from the Tenancy Deposit Scheme.
At Munro and Noble we provide a full Inventory and Condition Report including photographs, for all our Factored and Non-Factored Tenancies and for our Lease Only landlords, we're happy to provide a quote for our Inventory service.
A good Inventory and Condition Report, should you need to use it, will be well worth the time or money spent. Quite literally, worth its weight in gold.
For more information, or to obtain a quote for our Inventory Service, contact Munro & Noble Lettings today
01463 221727 | lettings@munronoble.com