4th February 2020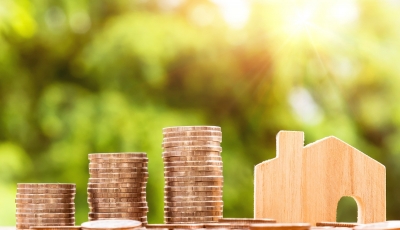 Thousands of parents, and other family members, make financial contributions to help their children gain their first step on the property ladder. This is known as a gifted deposit and it is important to make your financial advisor, mortgage provider and your solicitor aware of this at the earliest opportunity.
At an early stage of the process, you will need to provide evidence from the family member proving that the gift is not in exchange for any rights to the property you intend to buy. In order to do this, the family member will require to sign a letter detailing their full name, address, relationship to you and gift amount, and stating that the money is a gift and does not require to be paid back or secured against the property. This document will be prepared by your solicitor, but your mortgage provider may also have a similar type of letter which will also require to be signed.
In order to comply with Anti-Money Laundering regulations, your solicitor will also require to obtain copies of photographic and address ID from the family member gifting the deposit. Additionally, your solicitor will also require to obtain the family member's evidence of funds and source of wealth. This can include bank statements to not only show the money available in the bank account, but also to demonstrate how the money has accumulated. Many deposit amounts arise from years of savings, inheritance, sale proceeds from a house sale or pensions and your solicitor will advise you in relation to the evidence required.
If the correct procedure for gifted deposits is not followed, then you could end up holding up the conveyancing process. The earlier your solicitor is made aware of the involvement of a gifted deposit, the better!
Get in touch with our team today
Our team of experienced Conveyancing Solicitors can make the process of buying a property simple and straightforward. Contact us on  01463 221727 or email: legal@munronoble.com