9th May 2019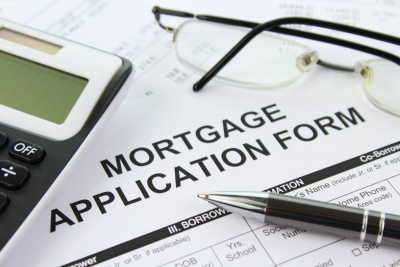 Hamish Malcolm of Munro & Noble Financial Services guides first-time buyers through the process of securing a mortgage.
Recent statistics show that the number of first-time property buyers has increased by 4% in the last 12 months. For those with minimal deposits, the mortgage lenders are responding positively, with the number of 95% Loan to Value products increasing from 246, 12 months ago to now over 300.  The average 2 year interest rate on these products has also reduced from just over 4% a year ago, now down to 3.28%. Good news for first-time buyers!
More and more first time buyers are engaging with mortgage brokers to assist them in securing their first house. While there are always pros and cons to committing to a long term fixed rate, it should always be the case that applicants are at least informed of the different options, and can then make their own decisions. Enlisting the help of an experienced mortgage broker can assist the first time buyer to understand the differences between the products available and to secure the best deal that meets their needs and circumstances.
One of the major changes in recent years – as average property prices have outpaced increases in wages- is the level to which parents and family are being called on to assist with funding a deposit. Some 27% of all house purchases now involve some form of contribution from family members – with the majority being for first time buyers. It is important to be prepared for some additional paperwork from the lender, which your solicitor can advise on.
Some lenders, such as Post Office Mortgages, have formal schemes which allow parents to be formally party to the mortgage. However, the full impact of this should be considered carefully and discussed with your broker and solicitor.
Preparing for your First Mortgage
Some tips in terms of being prepared for your first mortgage, and to eliminate delays: which could make the difference between missing out on your preferred house.
Proof of residency. If you have mail still going to your parents address after having moved away then be aware this can cause confusion with your mortgage lender. You will have to provide proof of your current address with some form of formal document such as a utility bill, dated within the last three months , as well as a form of ID, such as passport or drivers licence.
Bank statements. Your last three months will be required – and it is very important that these show a lender a clear track record of staying within any agreed overdraft limit: or even better staying in credit!
Credit cards, personal/car/student loans. These will all be factored in to a lenders decision on how much to lend, regardless of your salary. Lenders are likely to want to see your most recent statement for any such commitments. Failing, or forgetting to declare these on an application will cause a delay at best and a needless decline at worst.
Finally, work out your sums very carefully regarding costs of securing your first house – from the sum needed for a deposit, to legal, broker fees and then thinking very critically about what essential costs there will be when you move in.
Thinking of buying your first home?
Munro & Noble Financial Services can guide you through the process of securing finance for your first home. Call Hamish Malcolm on 01463 718872 or email: hamishm@munronoble.com
In Part 2 of our First Time Buyer series, conveyancing solicitor Alida Bryce discusses options available for First Time Buyers with a low deposit. Read more here.