29th May 2019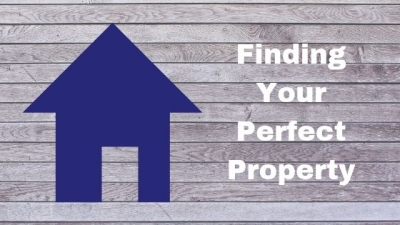 For the final instalment in our May First Time Buyer mini-series, we're taking you through the steps to finding your perfect first home. If you've been following throughout the month, you'll have received advice from our conveyancing Solicitor Alida Bryce, who explained the Government's Help to Buy Scheme allowing First Time Buyers to purchase a property with a low deposit. Our in-house Financial Advisor Hamish Malcolm also helped First Time Buyers prepare for their first mortgage, detailing exactly what Lenders will need to see from applicants before offering a mortgage.
Once you've worked through your finances, and know you'll be accepted for a mortgage…it's time to think about finding the perfect property!
Think about where you would like to live. Remember, local estate agents will know the area inside out, so if you are planning to move to a new area, they can help.
Consider what is important to you in a home. For example, is it vital to be near a good school, or is a garden something you cannot live without? Making a list of some important features will help when narrowing down your search.
Head over to www.munronoble.com/property to browse the properties currently on the market. You can filter your search by house type, area, price, or number of bedrooms.
If you see something you like, book a viewing and your estate agent will be happy to help.
Munro & Noble have high street property shops in the centre of Inverness and Dingwall. Visit us and speak to a member of our team, or get in touch with us today.
47 Church Street, Inverness | 01463 225533 | property@munronoble.com
4 Church Street, Dingwall | 01349 866777 | property@munronoble.com
If you missed it you can catch up with Part 1 and Part 2 in our First Time Buyer series.