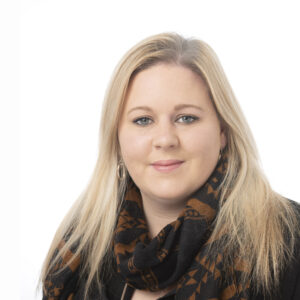 Jacqueline Brown
Jacqueline Brown joined the firm in 2015 as a secretary working with the Firm's Court Department. Prior to joining she had been previously studying Accounting at the University of the Highlands and Islands.
Jacqueline has been assisting Mary Nimmo within the Court Department for over 2 years now and has recently qualified as a Specialist Debt Recovery Paralegal.  She has a wide range of expertise in assisting a wide variety of clients from large scale corporations to sole traders and individuals in recovering or managing debt. Jacqueline is normally the first point of contact in the majority of all Debt Recovery cases and enquiries.   Jacqueline has been highly involved in notable successes the Firm has had in recovering significant outstanding corporate debts.
Jacqueline has been fundamental in the preparation of numerous Debt Recovery Court Actions and frequently liaises with several debtors of the Firm itself and client's debtors.  Jacqueline has successfully negotiated settlement terms in order to avoid litigation when required. Jacqueline currently works as a fee earner assisting Court Partner Mary Nimmo.