With so many buyers looking to find a property with space to expand, garden offices are fast-becoming one of the most popular improvements, as more people work remotely.
Here we look at some houses for sale in Inverness that offer plenty of garden space for an office conversion.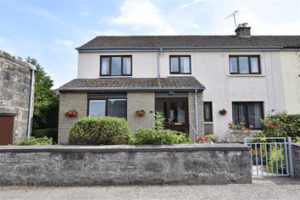 This Dingwall property features a box room / study which could make an easy home office as well as ample garden space which could be leveraged for a garden office.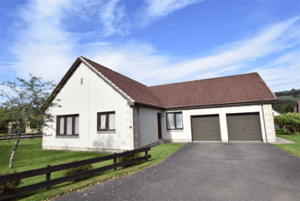 This 3 Bed Bungalow in the ever-popular Drumnadrochit boasts 2 reception rooms, once of which could be easily converted into an office space.
The last few years had already seen a shift towards more flexible working conditions, and the 'working from home' trend had been starting to gather real momentum. Add a global pandemic and lengthy lockdowns into mix, and many employers were forced to see jobs that had previously been considered untenable out of the office become the norm by necessity.
Homes for sale in Inverness, Nairn and Dingwall are ideal for remote working.
Significant changes like this can create a real possibility for a market shift across the board, with a boost to the appeal of homes for sale in Inverness, Nairn and Dingwall with the ideal set up for home office working. As the commute to and from work was no longer essential meant it is no longer essential to buy in a suburb with close proximity to the central business district or the next town or village.
For buyers making the move away from central locations and finding their own slice of heaven further out in the countryside means for sellers more opportunities to garner that price that may have seemed, just like working from home, previously untenable.
The COVID-19 pandemic has made working from home a necessary requirement for many office workers. Even as the crisis eventually recedes, many employers will have noticed they do not need large and expensive office premises, and many employees will have found they don't need to be in the office every day or spend hours on the daily commute.
But makeshift home offices set up for the pandemic will not work well in the long run, and as people recognise this, residential properties in Inverness, Nairn and Dingwall with space for a home office, or garden office even, look very attractive.
A long-term home office should ideally be a separate space in your home that is properly outfitted for work. Ideally, you would use a small room that can hold a desk and computer equipment with a door that can be shut for the essential need to separate home life from work life.
But some houses for sale in the Highlands offer plenty of garden space for an office conversion, and what with the current rollout of fibre optic broadband in Inverness itself, the idea of a garden office is eminently doable.