31st March 2020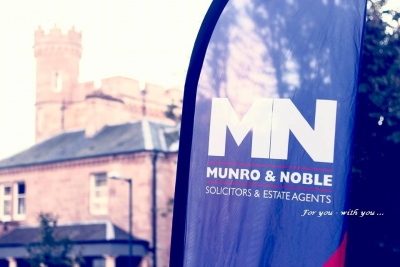 We are living in changed times. The virus has been all consuming and has certainly stopped the world from doing almost everything, but spin.
Away from the empty streets that are devoid of almost all human interaction, our broadband networks have been buzzing with activity. And the business of running a law firm, meeting client requirements and expectations, must continue.
Today, Munro & Noble are 'virtually' raising a glass to three stalwarts of our business, all of whom are retiring. After almost 40 years of loyal service both Bruce Miller and David Hewitson retire from the firm. Our partner Jill Miller from our Dingwall office, (Bruce's wife), has also decided to retire. Much travel arrangements in both the Miller and Hewitson households had been discussed and arranged, only for their wings to be clipped by COVID-19! Today is a sad day. All three will be missed hugely by their colleagues and of course by their clients, many of whom have become friends over the years.
But, like all conscientious colleagues, each gave the firm plenty of warning of their impending retirement. And of course, retirements bring opportunities for those ready to further their legal careers.
The firm is delighted to announce that both Kay Bevans Brown and Laura McCarthy will assume the role of Partner within the firm. As both Kay and Laura have practiced both sides of the Scottish border, they have established themselves as the 'go to' team for buying and selling property both in Scotland and in England & Wales.
Chris Allan, solicitor in the Executry Department and James Noone solicitor in the Court Department are both promoted to Associate with effect 1st April.
Munro & Noble would like to congratulate all four in assuming their new roles. We would also sincerely like to thank Bruce, David and Jill and wish them a very long and enjoyable retirement.