7th May 2020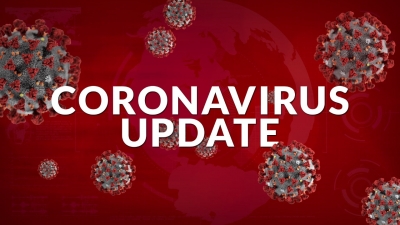 At Munro and Noble we have a team of specialist Lettings Agents and Solicitors who are on hand to discuss any concerns that you have, and to provide you with advice tailored to your personal circumstances.
The Current Situation
On the 6th of April Coronavirus (Scotland) Bill received Royal Assent, and became part of the law. It introduced additional measures in an attempt to prevent unnecessary evictions, benefiting tenants in both the private and social sector.
Please note that this legislation is temporary and is only scheduled to remain in place until 30th September 2020.  There is, however, scope for this to be extended if deemed to be necessary.
How does this legislation deter evictions?
As a Landlord you may find that it has become more difficult to seek to eject a tenant given the current Covid-19 crisis. However, although the Act appears to have steered matters more in the tenant's favour, it will not prevent an ejection from taking place. This could happen, for instance, where a tenant is being seen to be deliberately avoiding their obligations to pay rent, they behave in an unreasonable manner, or are otherwise disrespectful of the terms of their tenancy agreement.
The new Act alters the periods of 'notice' required to be given to a Tenant before they can be lawfully ejected. This varies based on the type of tenancy a tenant has.
Assured or Short Assured Tenancies now require two, three or six months' notice, dependant on which ground for ejection is being pursued.
Similarly, Private Residential Tenancies now require twenty eight days, three months or six months' notice, dependant on which ground for ejection is being pursued.
The Act has also had the effect of making all grounds for ejection/eviction 'discretionary' rather than those grounds which were previously deemed to be 'mandatory'.
This essentially means that, irrespective of which ground an eviction is sought under, in order for it to go ahead, it must be deemed to be 'reasonable'.
How can Munro and Noble help you?
If you would like to schedule a telephone appointment with one of our team, we would be happy to assess your situation and provide you with constructive advice tailored to your individual circumstances.
If you are an existing landlord or tenant of a property managed by Munro and Noble, please contact our lettings department in the first instance on 01463 221727 or by email to: lettings@munronoble.com
Alternatively, if you require advice or guidance and we do not currently manage the let of a property that you own, or are a tenant of, please contact our Court Department by telephone on 01463 221727 or by email to: court@munronoble.com.
We can assist with:
notifying tenants of the risk of eviction on other grounds
negotiating agreements between tenants and landlords concerning the payment of any arrears
forming pragmatic and practical solutions with landlords
A member of our team looks forward to discussing any concerns or queries that you have at this difficult time.
Munro and Noble: For you – With you.