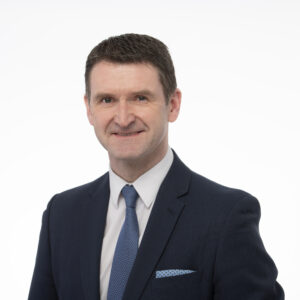 Hamish Malcolm
Hamish joined Bank of Scotland in Inverness directly from school in 1986. He completed his banking exams whilst on his first posting to Gairloch. Following this, he went on to spend most of the 90s working for the bank in the Central Belt in a variety of Branch, Credit and Business Development roles. He returned home to Inverness in 1999 and went to hold senior positions with both Bank of Scotland and RBS before leaving banking in 2013.
From there, Hamish joined City Financial Aberdeen Ltd as Business Development Consultant during a period of their  expansion, where he  continued to build up his substantial network across the North of Scotland, whilst also arranging commercial lending and residential mortgages for clients.
He was a founder member of BNI in Inverness in 2015, and was voted as the first  Member of the Year later that year.
His role at Munro & Noble Financial Services Limited will see him use his extensive contacts in the lending world - both in mainstream banking as well as many of the niche and alternative sources of finance, both for residential clients and business owners. He will also offer a free review of life and related insurance cover for any clients with lending.