1st May 2019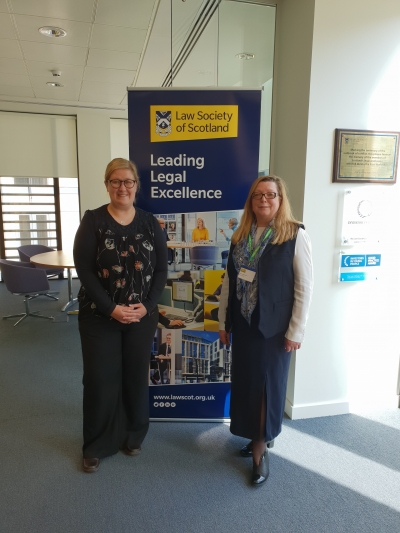 On Monday, the Law Society of Scotland held a seminar entitled 'Cross Border Conveyancing'. Our Associate Solicitors Laura McCarthy and Kay Bevans Brown were invited to be two of the panel's key note speakers.
By employing solicitors qualified to practice in both Scotland and England & Wales, Munro and Noble are uniquely placed to offer clients a cross border conveyancing service.
At the seminar, Kay and Laura provided the audience of predominantly Scottish solicitors with an insight into the differences between the 'Scottish' and 'English & Welsh' conveyancing systems.
Since Munro & Noble introduced this service, no longer do clients that wish to move from one country to another within Great Britain require to engage two firms of solicitors. This has proven to be a real benefit to our clients.